ACCOMODATION - Hotel "To Petrino"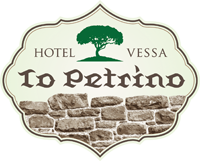 The hotel
"Petrino" is in Vessa, a medieval village that in the south of Chios.
It is a peaceful and quiet village with a small population that occupy themselves mainly with the cultivation of mastic gum trees among others. However the village floods with life during the summer months, from visitors and people who have bought traditional houses and restored them. All of the houses have maintained their original character.
One of these is "PETRINO", a stone house built around the 1880's that has been converted into individual rooms for rent.The traditional characteristics have been maintained whilst providing all the comforts of a pleasant stay. Chios has endless beaches most of which are unspoilt and access to them is easy. There are also a number of other places to visit such as museums, fortified castles, monasteries and the cave at Olympi dating over a million years old. Staying at Petrino will be unforgettable. There are many tracks around the village for nature lovers who wish to go.
Apartments:
Petrino consists of 10 rooms, 5 downstairs and 5 upstairs. Each room has private WC and shower, telephone, refrigerator, t.v and air condition, twin iron beds.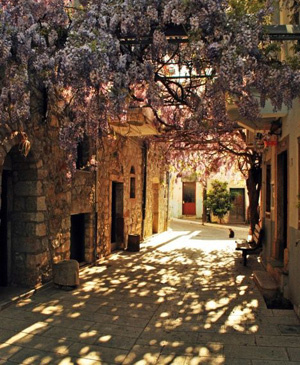 The village:
19 km from Chios town is the village of Vessa, another village which is dominated by castles.The visitor should walk through the narrow streets of the village and admire the architecture of the houses, which has remained intact. It worth visiting the church of Agios Dimitrios to admire the carved image on wood. Vessa is a small village but it is a very good example of medieval village in southern Chios. It has been maintained very well over the years, especially the corner towers of the castle and the sections of the fortified wall.